Discover more from Prof C
A technology newsletter for a non-technical audience. Each month I share resources and links to help you understand how technology is changing our world and the implications for society and you!
Over 1,000 subscribers
📬 The Free-Range Technologist Dec 2019 ⛄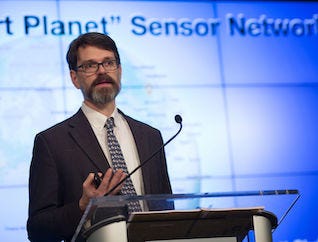 One of my first projects of 2020 will be creating a set of hands-on exercises to teach Machine Learning and Internet of Things (IoT). These technologies will continue to shape our future on this planet, for good or ill, and students need to understand how these technologies can be used. If you want to help or be a beta tester, please contact me.
---
Late-Dec Edition
---
Discoveries and Lifehacks
---
Discovery: Estonian E-Residency
"Estonian Police and Border Guard Board has granted e-Residency to JOHN SCOTT CHRISTIANSON," was the message I received a couple of months ago after applying to the Estonian E-Residency program. This program allows foreigners to gain access to certain governmental and business services in Estonian without having to travel to the small country. Estonian E-Residency is an excellent program for startup founders looking to incorporate their business in the EU.

As Quartz recently reported, Estonia's E-Residents are growing at a rate faster than births in the country. That growth may accelerate in the next year as the Brexit debacle continues, and small businesses in the UK are looking for a cheaper way to do business with the EU.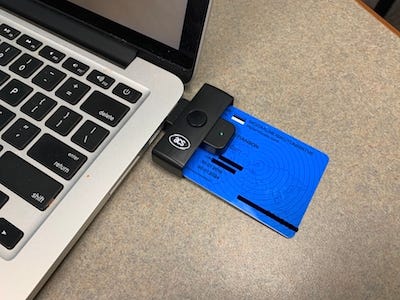 You can apply for an E-Residency here and learn more about it on the Estonian Youtube channel. However, you have to visit an Estonian Embassy (either in the US or abroad) to pick up your e-Residency starter kit, which contains a digital ID smart card and USB card reader. You can use this kit to sign documents and encrypt files digitally. And when combined with your e-residency number, allows you to open a bank account and file incorporation documents without having to travel to Estonia.

Apply to be an e-resident between now and the end of the year, and you will be entered into a drawing to win a trip to Tallinn, Estonia, meet the e-Residency team and other leaders in the Estonian business and startup ecosystem. Use this link to apply before the end of the year: click here.

In Estonia, residents regularly use their government-issued smart cards to access a variety of services, including government and personal records, electronic voting, etc.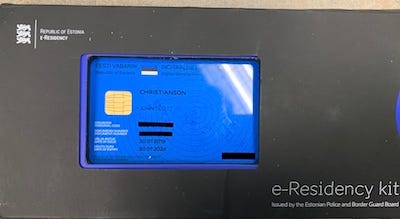 ---
Discovery: Stop Using Facebook
In my quest to convince people to stop using Facebook, I came across this website appropriately called Stop Using Facebook. This site has a comprehensive list of facebook's worst offenses and a list of apps that you can use instead of Facebook, Instagram, messager, and WhatsApp. The only one I have tried is so far is Telegram (you can connect with me at 573-424-4254 on Telegram).
---
Book Reviews
---
Book: China's Second Continent: How a million migrants are building a new empire in Africa by Howard W. French (Amazon Link)

My colleague Gay A. recommended this book, and I am glad she did. This well-written book is a field guide to the major countries of sub-Saharan Africa, where China is investing billions of dollars in developing infrastructure and securing rights and relationships to access all types of natural resources. The author has extensive experience reporting from both China and Africa, making him the ideal person to explore the positive and negative sides of China's vast expansion into Africa. He weaves economic and political history with his travelogue through over a dozen countries, making it easy to read.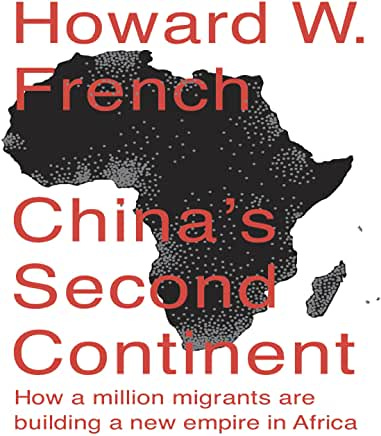 I would recommend this book to anyone interested in the geopolitics of Africa, China, or the world in general. This book was written before the recent US/China trade wars, and I can only imagine how much more Chinese businesses and interests have pressed into Africa to find new sources of materials and new markets. Is China's investment the beginning of a true partnership between African counties and China or a recolonization of the contentment from the east? That question is left to the reader and the future to answer, but the author provides examples that lead one to conclude that this question is still undecided, or maybe answered on a country by country basis.

Amazon Link: Click here

---
Book: Artificial Unintelligence: How Computers Misunderstand the World by Meredith Broussard (Amazon Link)

Artificial UnIntelligence is well-written and provides an excellent introduction to the problems with artificial Intelligence focusing on its limits and biases. This book starts with a very brief history of computers, networks, and artificial Intelligence and provides some fundamental examples of programming and machine learning; the book is written for a general audience, not for those working in tech. (The book won the Hacker Prize by the Society for the History of Technology and the 2019 PROSE Award for the best book in computing & information sciences by the Association of American Publishers.)

However, for those working in tech, Broussard offers an excellent critique of the techno-utopianism view that dominates in our major technology companies. From the book:

"One of the red flags I want to raise in this book is a flawed assumption that I call technochauvinism. Technochauvinism is the belief that tech is always the solution. Although digital technology has been an ordinary part of scientific and bureaucratic life since the 1950s, and everyday life since the 1980s, sophisticated marketing campaigns still have most people convinced that tech is something new and potentially revolutionary. (The tech revolution has already happened; tech is now mundane.)."

"Technochauvinism is often accompanies by fellow-traveler beliefs such as Ayn Randian meritocracy; technolibertarian political values; celebrating free speech to the extent of denying that online harassment is a problem; the notion that computers are not "objective" or "unbiased" because they distill questions and answers down to mathematical evaluation; and an unwavering faith that if the world just used more computers, and used them properly, social problems would disappear and we'd create a digital enabled topic. It's not true. There has never been, more will there every be, a technological innovation that moves us away rom the essential problems of human nature. Why, then, do people persist in thinking there's a sunny technological future just around the corner? "

I highly recommend for those wanting to understand AI and its limits, especially non-techies. Probably would not recommend if you are familiar with most of these topics.

Amazon Link: Click here

---
Book: Measure What Matters: How Google, Bono, and the Gates Foundation Rock the World with OKRs by John Doerr (Amazon Link)

A warning: This is the most poorly written book that I have read or that I can remember reading recently. I think the author wrote and edited it himself with no help or feedback, probably reflecting the arrogant culture of Silicon Valley VCs, of which John Doerr is one of the most well know.

However, the system described in this book--OKRs (Objective and Key Results)--is a valuable tool. Reading the examples from Google, the Gate foundation, and other organizations provide an excellent guide on how to implement this relatively simple concept.

However, I don't know if the book (or reading through it) is worth it just for those. Fortunately, Doerr has an excellent web site, What Matters (https://www.whatmatters.com/) that contains a lot of great examples, videos, and downloadable resources. I'd recommend starting there and checking out the book from a library if you want to dig a little deeper into the details (not worth buying).

BTW, I am currently working on my OKRs for the coming year(s), and quarter. Let me know if you want to chat about OKRs or compare notes on how to use OKRs in your professional or personal life.

Amazon Link: click here

---
Must Read/Watch/Listen
---
Short Article: This Is Not Equal To That: How False Equivalence Clouds Our Judgment.

This short article describes how false equivalence factors into bad decision making. I especially liked this quote from the article and might use it in my classes: "Isaac Asimov wrote, 'When people thought the Earth was flat, they were wrong. When people thought the Earth was spherical, they were wrong. But if you think that thinking the Earth is spherical is just as wrong as thinking the Earth is flat, then your view is wronger than both of them put together.'" Click here to read.

---
Interview: My Next Guest Needs No Introduction with David Letterman: Interview with Melinda Gates.

Thanks to Shalini B. for recommending that I watch this interview. A fascinating interview with Melinda Gates about how she is thinking about and taking on the grand challenges facing the planet. Watching the Netflix documentary on Bill Gates convinced me that I need to read more in 2020, and watching this one convinced me that I need to listen more (and get better at listening--not a skill all males naturally have 😊 ). Here is the link to the show.


---
Sharing
---
Trying to keep Exploring-->Learning-->Building--> Sharing. I am encouraged that people are interested in learning more about how AI is weaponized on social media platforms. I have several podcast interviews or talks lined up for the start of 2020 about this topic. This past week, I was on the Professor Game podcast taking about the Blockchain Game! Description and link below.
J Scott Christianson with The Blockchain Game | Episode 113. "On the flip side, one of Scott's favorite wins comes from his game, The Blockchain Game. This was his first attempt at having something that was his own creation and he considers this a big win. As well as this Scott uses a lot of Lego exercises, especially with his project management class, using teaching techniques such as scrum. Each year his project management class builds a city out of Legos using a scrum framework and he considers learning how to adopt this a big win."
BTW, I created a page with resources for those who are interested in AI and Social Media: http://learnabout.ai Let me know if there are resources that I should add!
---
What I Am Looking Forward To
---
Getting responses from you all, hearing about you have been creating recently, and the resources/lifehacks you are using!! Just hit the reply button and fill me in!

Events:
Discussing Adversarial Machine Learning/AI on Radio Friends with Paul Pepper on Jan 31st, 2020

Talking about AI and Medicine on the The InnovaBuzz Podcast in the spring

Making a presentation during the College of Business international week titled "Life and Learning South Africa: The Special Relationship between UWC and MU" on Feb 26th, 2020.

For a full list of upcoming events, click here. And let me know if you want to attend an event, I'll get you in!
Thanks for reading and thanks for your insights. Was this information interesting or useful? If so, click here to forward this issue to a colleague or friend.

Take care,



jscottchristianson@mac.com

Previous Issues
*|LIST:RECENT3|*